Food 4 Kids
Fighting childhood hunger, one meal at a time
About the Food4Kids Program
20 million children around the world suffer from severe malnutriton
Millions of disadvantaged children around the world go hungry every day. That's why our Food4Kids program is so important. With your help, we provide daily meals, vitamin supplements, and medical check-ups to young children living in needy communities in Mali, Niger, Sudan, and Pakistan.

Today, 45% of all child deaths are linked to hunger and malnutrition. The many children who survive are often left with lifelong medical conditions like stunted growth, cognitive development, and even blindness.
Besides providing meals and supplements, we focus on raising awareness about the dangers of poor nutrition and its impact on early childhood development. For this reason, we train healthcare workers and teachers to recognize and treat the early symptoms of malnutrition.

We believe that every child deserves the chance to build a future for themselves, no matter their circumstances. With your help, we can reach out to more children and save countless lives.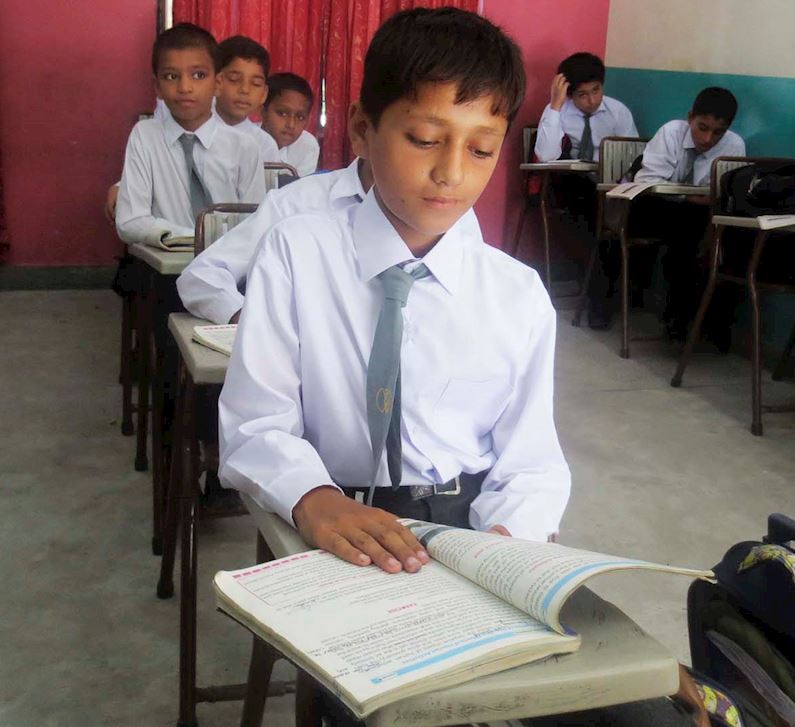 The Dangers of Malnutrition: Mujahid Ali's Story
Mujahid Ali's family had grown increasingly worried about him. Even though he was 11, he wasn't growing like other boys of his age; his body was thin and weak, he was always getting sick and he could never concentrate.
Mujahid's father had died when he was a baby, and his widowed mother couldn't survive alone. She moved to Wazirabad, Pakistan to live with her parents and brother but the family struggled to make ends meet. There was never enough food for Muhajid and his three brothers and sister and most days Mujahid would only get one meal of boiled vegetables. He hardly ever ate meat or fish as it was simply too expensive.  
Thanks to your generous donations, Mujahid's mother was able to enroll him at the Muslim Hands School of Excellence near to their home. Here Mujahid gets to enjoy a hearty porridge at every breaktime and a healthy meal of meat, with beans and vegetables during every lunch. His teachers, who are specifically trained to recognize and treat malnutrition have been able to provide him with additional support and care.
Mujahid's fragile body has finally been restored and he is now physically fit and healthy.  A full stomach means he can concentrate during class and doesn't have to worry about where his next meal will come from. Instead, he can focus on being a child again.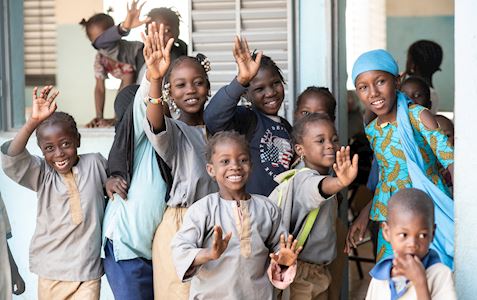 1. A balanced and nutritious daily meal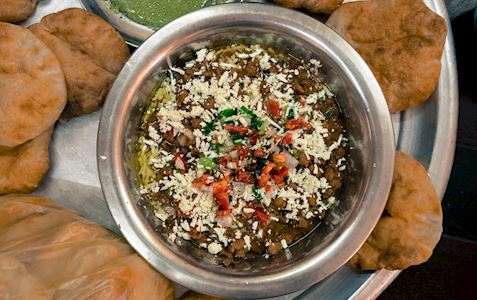 2. Essential vitamin supplements and regular monitoring of growth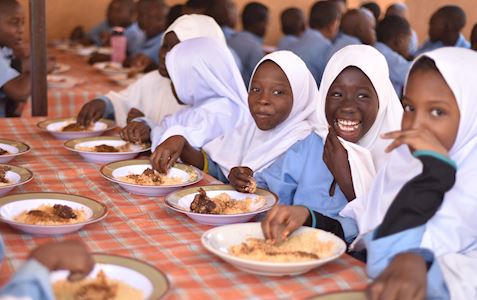 3. Educate teachers on recognising and treating malnutrition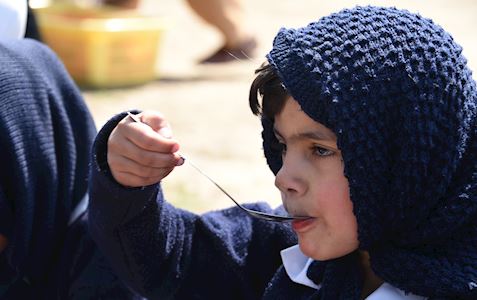 4. Testing and treatment for parasite infections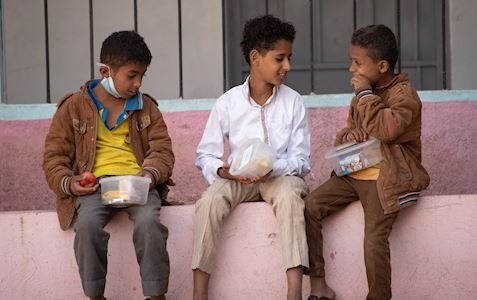 The Four Point Plan
With your generous contributions, we have implemented a four-point plan to tackling childhood hunger and raising awareness of the severe consequences of malnutrition through educating communities. 
Donate

Muslim Hands was established in the UK in 1993. Muslim Hands is an international aid agency and NGO working in over 50 countries worldwide to help those affected by natural disasters, conflict and poverty. Muslim Hands Canada is a registered charity with the Canada Revenue Agency (Charity Registration No. 81126 4985 RR0001).