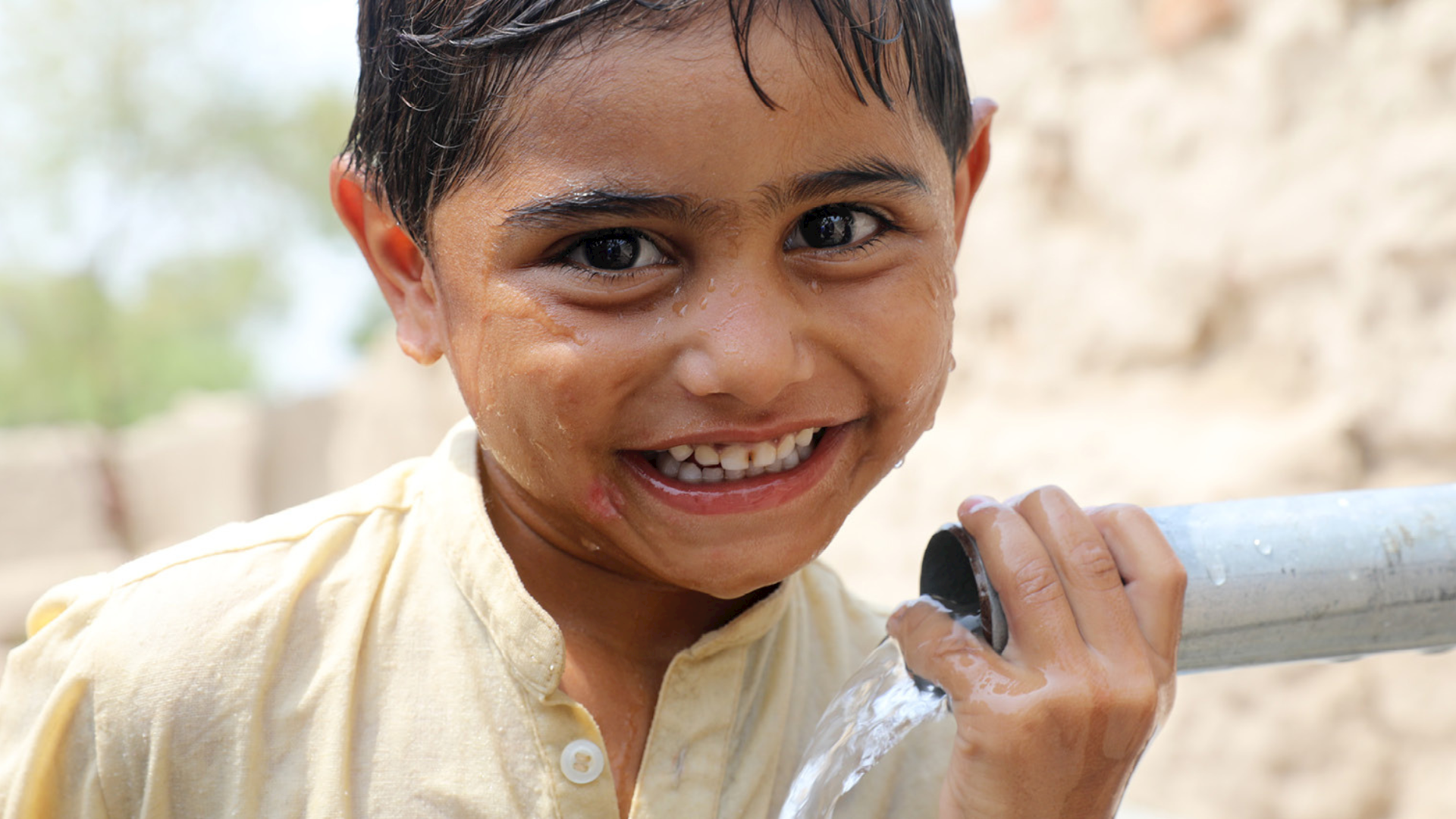 Gift of Water
Revive communities with this precious gift
Donate
Here are ways you can help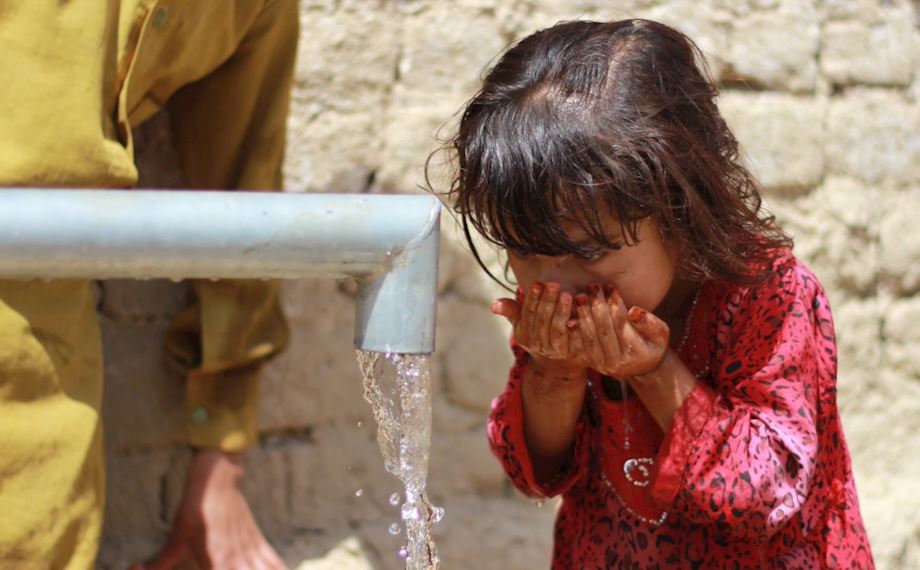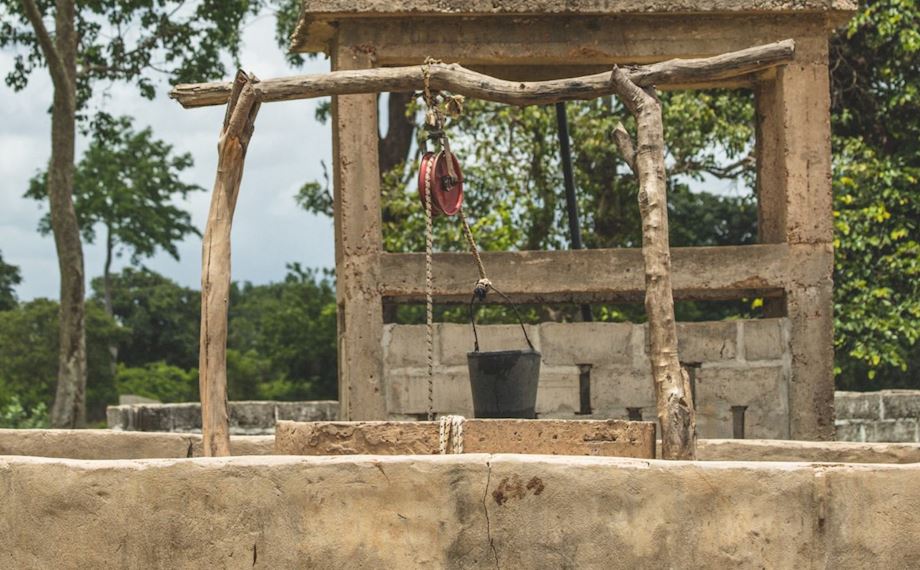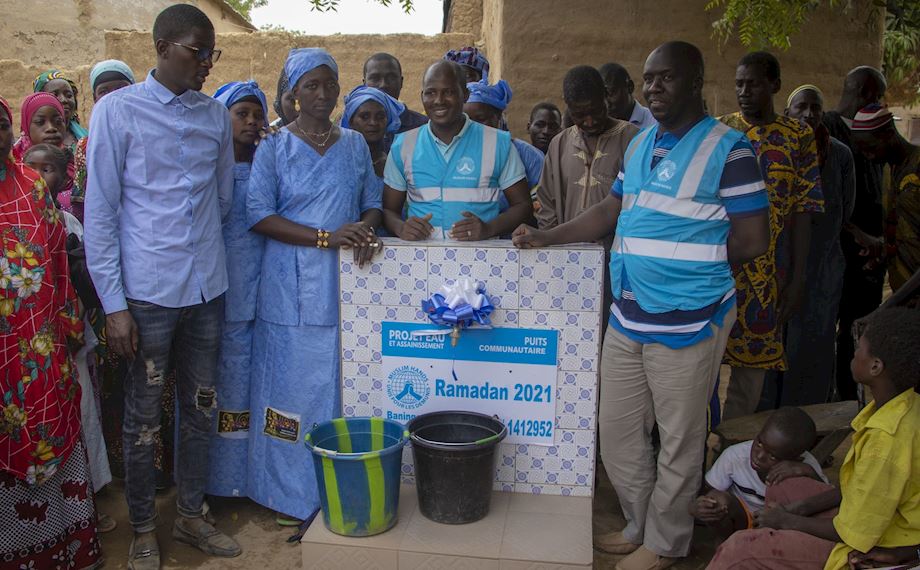 Clean water is a basic right, yet around the world, 800,000 people die every year through illnesses caused by drinking unclean water.
At Muslim Hands, we construct water wells in poor and needy communities globally, ensuring they have access to clean and safe water. We take a holistic approach to our water, sanitation and hygiene (WASH) projects by making sure people are educated on how to use water safely and maintain new wells for good health and hygiene practices.

Our worldwide teams conduct water testing and deal with the locals, to ensure the water projects are maintained and directly managed by the communities we are helping.
Clean water changes everything. It enables women to earn a livelihood, children to attend school, families to conduct farming and communities to lead a healthier life free from water-borne diseases.

Your donation of a water well will provide clean drinkable water to families in need for years to come, ensuring they have the means to lift themselves out of poverty. Gift water and help transform lives today!
How it Works
What happens after you make your well donation?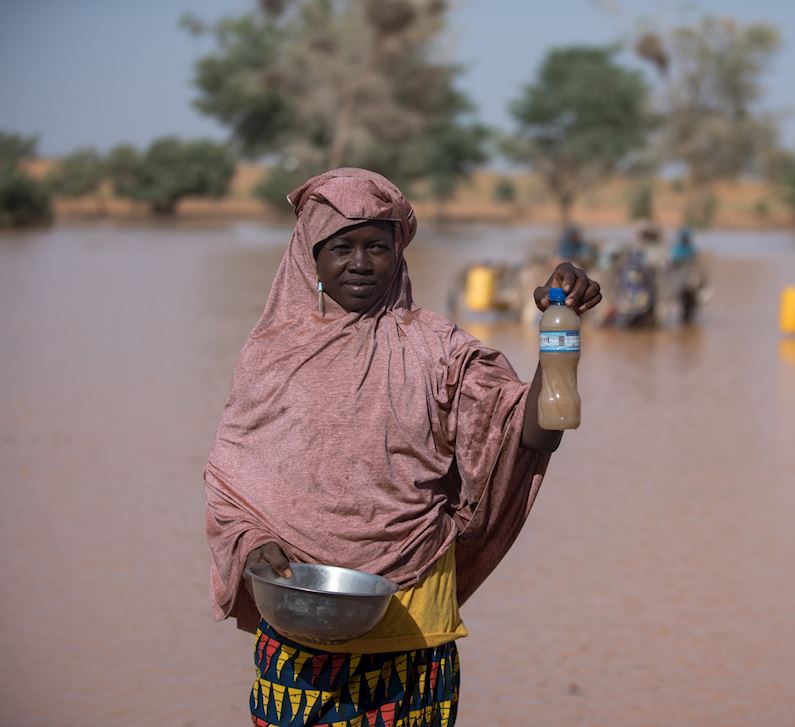 You Gave Hope to Nafissa
Nafissa lives in a small village in Takarwet, Niger. Her village did not have access to a water source and as such, the villagers would walk for miles daily to collect water from a river that was highly contaminated as animals would also defecate in the same river.  
"We are very thirsty. The animals' defecation is causing serious stomach problems, but we have no other choice."- Nafissa 
Sadly, the villagers would have to walk a further distance when this river dried up in the rainy season, causing them great difficulty.  
Thanks to the generosity of donors, Muslim Hands constructed a community well in Takarwet, giving Nafissa and the entire village access to clean drinkable water. The community well serves up to 1,000 people daily, ensuring families have an adequate supply of clean water for years to come.  
Not only does the well provide clean and safe water for drinking, washing, cooking and keeping livestock hydrated but also ensures Nafissa does not have to walk for miles daily searching for water.  
Give Water
Q. Where are the wells built, and can I choose the location?
A. We build builds tube wells, community wells and dig-a-wells in Bangladesh, Mali, Niger and Pakistan. You can choose which location you would like your well to be built in. If you are unsure, select the "Where Most Needed" option and let our team of experts pick a location for you, based on current needs.
Q. How does Muslim Hands determine the exact location of the well?
A. We work with a wide range of expert partners who are on the ground in each location. These partners help to carry out periodic assessments, taking a detailed profile of each community and determining their needs. They work with the community leaders to work out what types of wells and how many need to be constructed in each area.
Q. Do I receive feedback, and when?
A. Yes. You will receive personalized 'feedback reports' after your well has been completed. These reports will give you more details about the project as well as pictures of the well and information about the beneficiaries.
Q. Does the well come with a plaque?
A. Yes. You can choose to add a name that you would like to appear on the plaque that is installed on the well. If you don't want to include a name, you can leave this section blank.
Q. How long does it take for the wells to be built?
A. Each type of well has a different construction period, due to the size of the well and seasonal weather changes. Tube wells usually take between 6-9 months to build, while dig-a-wells and community wells can take up to 1 year.