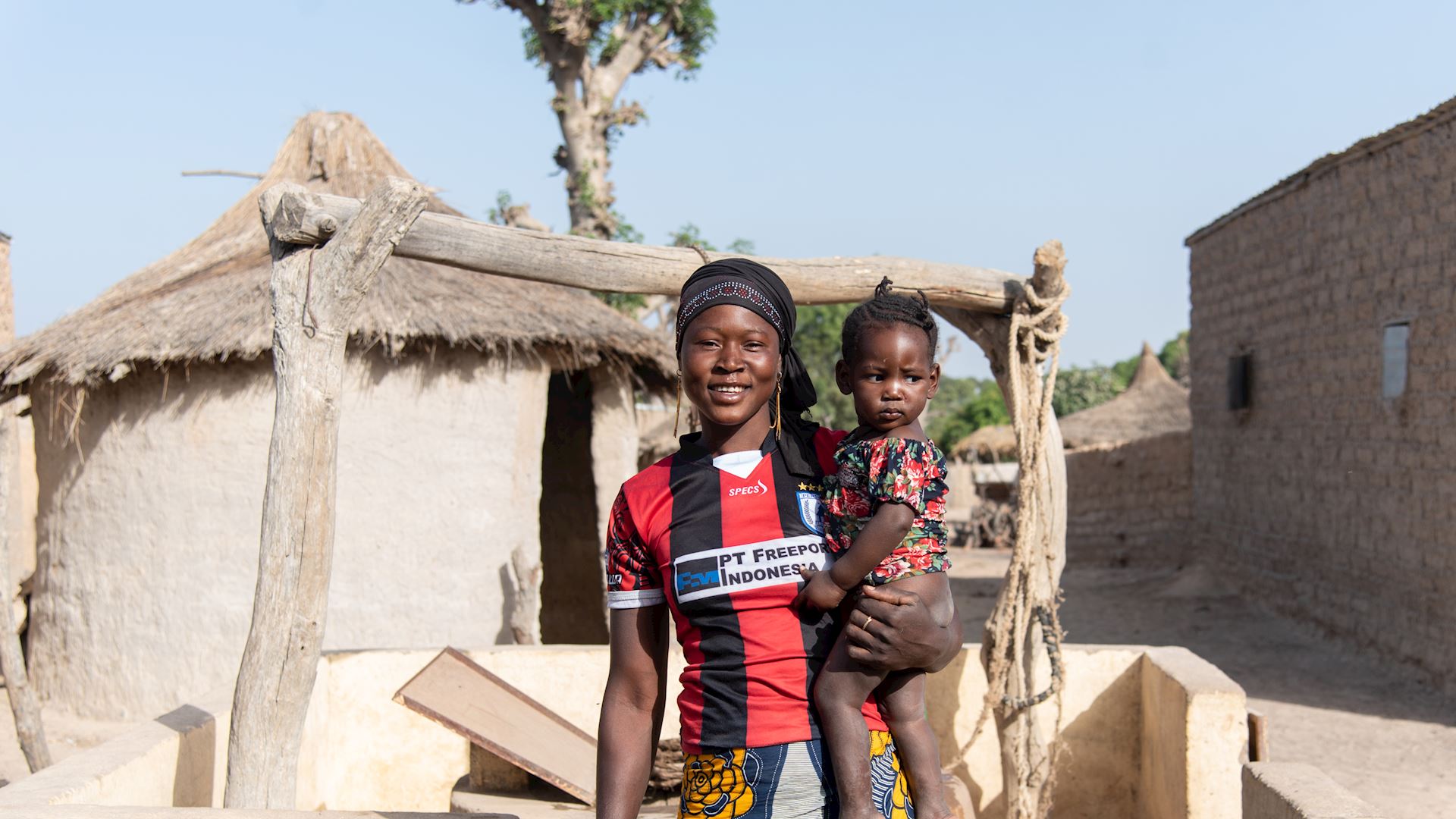 Water Saves
Lives
Revive communities with this precious gift
Our Approach to the Water Crisis
At least 2 billion people globally drink water contaminated with faeces and an estimated 785 million people worldwide do not have access to clean water.
With your support, Muslim Hands provides access to clean water and sanitation facilities to vulnerable communities across the world. Your donations help to provide clean drinking water to communities, which in turn helps them thrive and progress. Each contribution you make helps support entire villages and communities.
We take an inclusive approach to our water schemes. Knowledge about health and hygiene is lacking in many developing countries consequently Muslim Hands delivers education programs, training people to use water safely and to keep their water sources clean.

It is our responsibility to ensure that providing clean water and sanitation does not end when construction does. We train and support local people enabling them to maintain projects to make sure that water is safe to use and uphold that when delivering our programs we carry out water testing at every stage.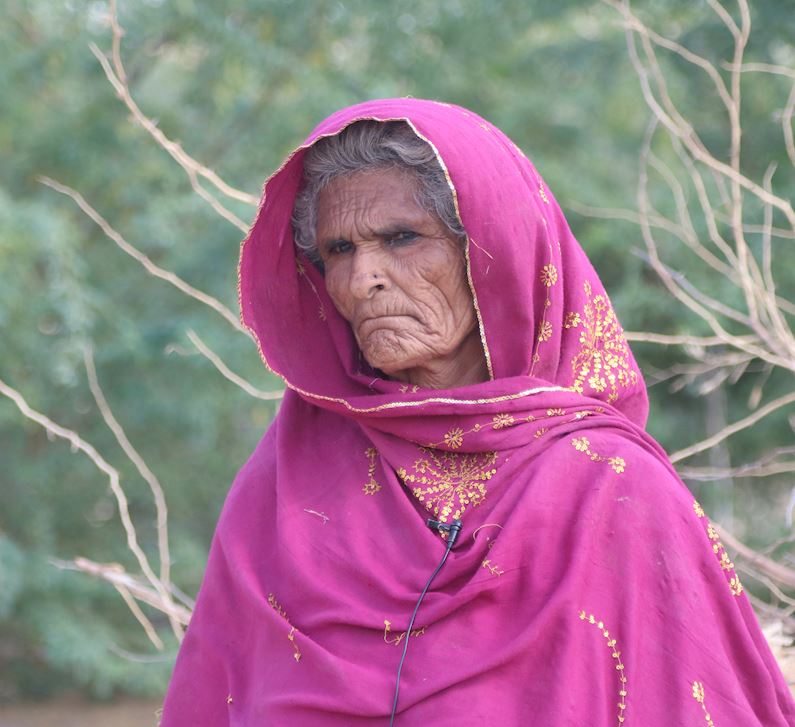 Women & Girls At Risk
"My daughter fell in the well, I ran for help but it was too late. She died and I lost my mind" -Siyani (Sindh, Pakistan)
Siyani lives in a small village in Sindh, Pakistan. Due to worsening drought, the community not only lost their primary source of income; farming, but also have to rely on collecting water from contaminated and dangerous water sources. 
Siyani's life is forever changed by the tragic loss of her young daughter, Sahib. 
Young girls like Sahib are responsible for collecting water for their communities from poorly maintained wells that often lack boundary walls or any safety features. 
One day as Sahib attempted to retrieve the bucket she had lowered into a deserted well, she was pulled in and fell headfirst and drowned.  
A water well would impact this community for generations to come; ensuring young girls and women are no longer vulnerable to the dangers of collecting dirty water.
Give Water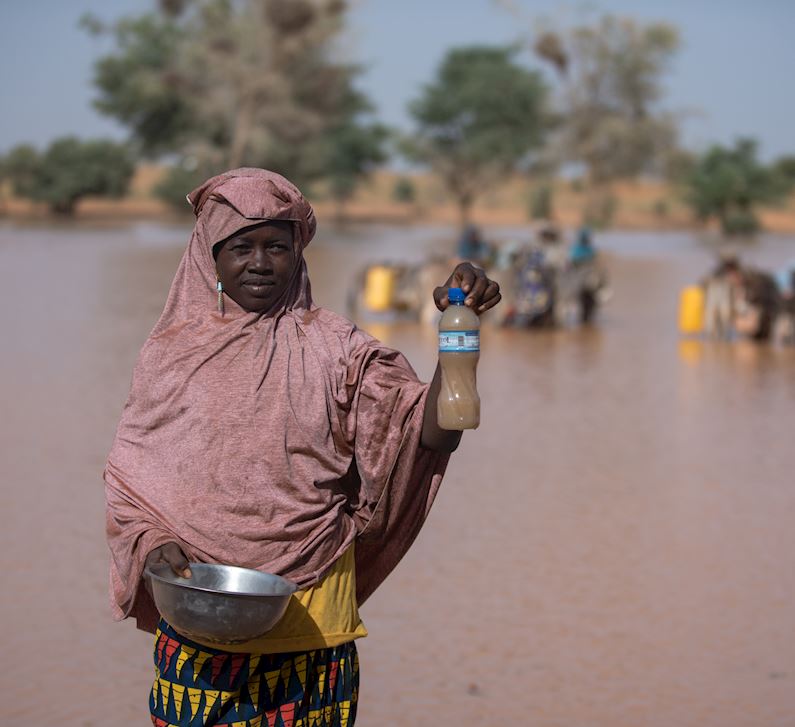 Dirty Water Kills
"We drink the water the animals use, it makes us sick but we have no choice. The next water source is too far away" Nafissa (Takarwet, Niger)
Nafissa is one of 10 million people in the country who do not have access to clean water.
Every few days she and her family load donkeys with water containers and travel several kilometres to fetch water. Their only source of water is a disease-ridden watering hole that livestock use to drink and defecate. 
The water they are forced to drink isn't just dirty- it's deadly. In Niger alone, nearly 12,000 children die every year from diarrheal diseases transmitted through polluted water.
The burden of fetching water in developing countries often falls on women and girls. Water collection is not only a time-consuming task but a strenuous one.
The routes they take are dangerous, and walking early in the morning or late at night puts them in vulnerable situations where they are at risk of being attacked.
Spending hours each day collecting water means little time for work, school or family duties. This leads them to become locked in a vicious cycle of poverty where they are unable to achieve their full potential.
A water well could change the lives of an entire community; reducing the rate of illness and disease and ensuring safety and security for women and girls.
Give Water
---
Our Work
Since 1993 the Muslim Hands family has:
Giving Water Is A Sadaqah Jariyah Chain Reaction
Clean safe water can:
Help protect women and young girls from the dangers of walking along unsafe paths to collect water
Enable Muslims to perform wudhu before prayer
Ensure that more children spend time in school instead of walking for miles to collect water
Allow farming communities to properly maintain their crops and livestock
Prevent water-borne diseases from spreading and destroying entire communities
Be the first step to prosperity for developing communities around the world

---
Q. Where are the wells built, and can I choose the location?
A. We build builds tube wells, community wells and dig-a-wells in Mali, Niger, Sudan, and Pakistan and also rehabilitate existing water systems in Yemen. You can choose which location you would like your well to be built in. If you are unsure, select the "Where Most Needed" option and let our team of experts pick a location for you, based on current needs.
Q. How does Muslim Hands determine the exact location of the well?
A. We work with a wide range of expert partners who are on the ground in each location. These partners help to carry out periodic assessments, taking a detailed profile of each community and determining their needs. They work with the community leaders to work out what types of wells and how many need to be constructed in each area.
Q. Do I receive feedback, and when?
A. Yes. You will receive personalized 'feedback reports' after your well has been completed. These reports will give you more details about the project as well as pictures of the well and information about the beneficiaries.
Q. Does the well come with a plaque?
A. Yes. You can choose to add a name that you would like to appear on the plaque that is installed on the well. If you don't want to include a name, you can leave this section blank.
Q. How long does it take for the wells to be built?
A. Each type of well has a different construction period, due to the size of the well and seasonal weather changes. Tube wells usually take between 6-9 months to build, while dig-a-wells and community wells can take up to 1 year.
---

Muslim Hands was established in the UK in 1993. Muslim Hands is an international aid agency and NGO working in over 50 countries worldwide to help those affected by natural disasters, conflict and poverty. Muslim Hands Canada is a registered charity with the Canada Revenue Agency (Charity Registration No. 81126 4985 RR0001).